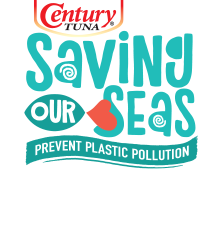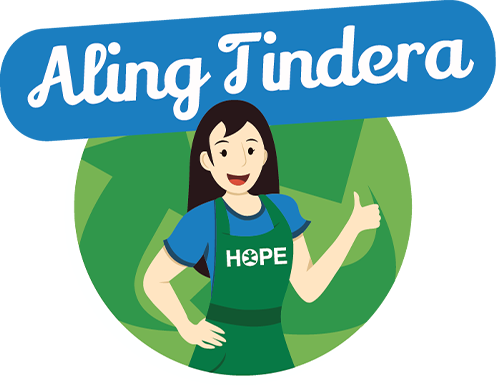 Through our partnership with HOPE's Aling Tindera, we are able to push for our goal of creating a circular economy for plastic - helping ensure that all plastics collected are diverted away from nature by bringing the plastic waste to processors who turn them into something useful.
As we keep plastic items circulating within the economy, we also keep them safely out of the environment. Why does this matter?
It's a difficult situation to acknowledge that only 14% of global plastics get recycled, according to the Ellen Macarthur Foundation. The vast majority of plastic ends up either in landfills or polluting the ecosystem. The more we allow plastic pollution to persist, the more we risk causing serious damage to our natural resources.
Imagine accelerated climate change totally disrupting the balance of our world. Imagine fish and other marine life ingesting dire amounts of plastics and micro-plastics that are toxic to them - in turn, making them toxic to humans down the line. Or worse yet, imagine a world where our oceans contain more plastic than marine life. These are scenarios that not only sound terrible, but are also very realistic given current human consumption of plastic and how they're treating post-consumer plastic. But as real as the danger may be, it is still very much preventable.
The time is now to start shifting our view of used plastic as simply "waste" and start pushing for all plastics to be reused as much as possible in a closed loop. No more one-time use materials and unsustainable disposal practices. In a circular economy of plastic, it becomes natural that consumers at large realize the benefits of proper reuse, recycling and if need be, disposal of plastic - thus keeping the value of plastics while eliminating its negative effects on the environment.
COLLECT
your plastic waste and segregate it

DROP OFF
your plastic at the nearest Aling Tindera drop off site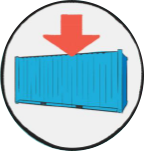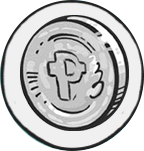 CASH OUT
earn Php 2-15/kilo
of plastic waste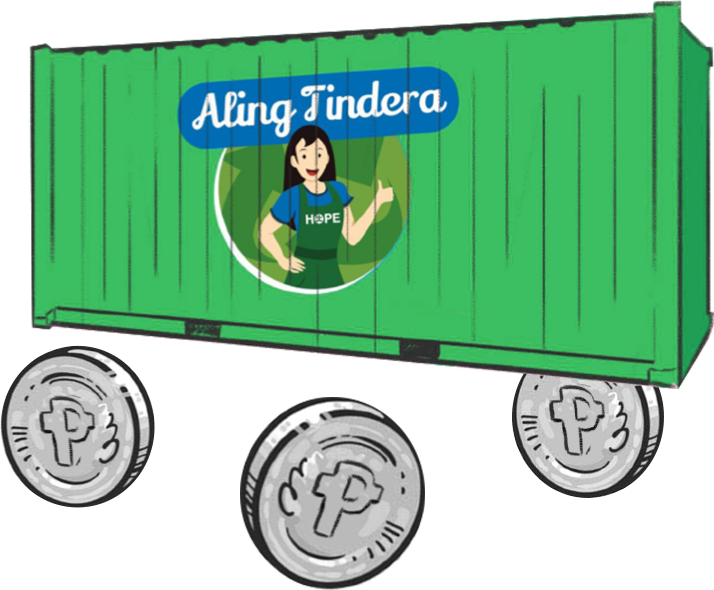 DROP OFF SITES
RATES
AT Buying price from community
HOPE Buying price from AT
SOFT Plastics (LDPE)
3 PHP/KG
4 PHP/KG
PET (CLEAR)
3 PHP/KG
4 PHP/KG
PET (MIXED) - with caps or labels
3 PHP/KG
4 PHP/KG
PET (COLORED)
3 PHP/KG
4 PHP/KG
TARPAULIN
3 PHP/KG
4 PHP/KG
SYRENE
3 PHP/KG
4 PHP/KG
HDPE/PP/HARD PLASTICS
3 PHP/KG
4 PHP/KG
TETRA / similar multi-layer (paper-based) packaging
3 PHP/KG
4 PHP/KG
*as of December 01, 2021
*all prices are still subject to change
KITA CALCULATOR
WEIGH TO GO!
See how much your plastic stash is worth.
All Rights Reserved